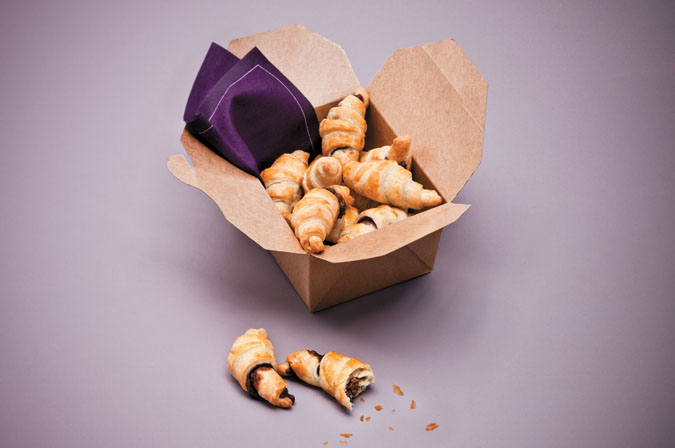 Treat yourself at breakfast or teatime with these mini-croissants made with the famous hazelnut chocolate spread!
Makes 16 mini-croissants
Preparation: 10 min. Cooking: 20 min
230 g (8 oz) ready-rolled puff pastry

150 g (1/2 cup) Nutella

1 egg yolk, to glaze
1. Preheat the oven to 350 degrees F (180 degrees C /Gas 4).
2. Unroll the pastry on the work surface. Spread with a thick layer of Nutella.
3. Cut the pastry into 16 equal-sized pieces. Roll each piece onto itself, starting at a long edge in order to form a mini-croissant.
4. Brush with the egg yolk.
5. Bake for 20 minutes.
For more recipes:
Nutella: The 30 Best Recipes, by Ferraro U.S.A. Also available as an ebook.