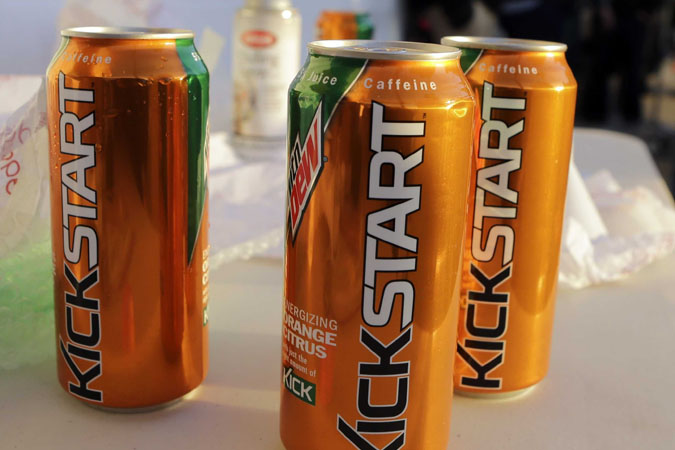 Kickstart Breakfast Drink Vs. Coffee
Unrolled this week: from Pepsico and Mtn. Dew. They're targeting folks who don't like coffee or tea, but who do like a sweet buzz.
A 16-ounce can of Kickstart Orange Citrus contains:
92 mg caffeine (about the same as a cup of coffee)

80 calories

180 mg sodium

High fructose corn syrup (second ingredient)

Concentrated orange juice (a small amount, just 5%)

Artificial sweeteners and flavors
I haven't tried it yet (will pick some up when I head into Austin next). But I'm not the target market: I'm not keen on fake flavors, and prefer the antioxidants and complex flavors that come with naturally caffeinated coffee and tea. Kickstart comes in orange citrus and fruit punch flavors, which makes it sound like a carbonated, caffeinated Kool-Aid, but we shall see.
Check Kickstart's ingredient panel here, and Olivia Waxman recounts her Kickstart experience on TIME.