Are energy drinks as safe as a cup of coffee? It depends. Consider this…
Both statements are true:
Energy drinks contain only as much caffeine as coffee
Energy drinks pose risks because of their high caffeine content
Okay, so what gives? These sound like conflicting statements, but the devil's in the details.
The energy drink industry likes to promote the first statement, which is partially true: ounce for ounce, some energy drinks really are as mild as coffee; but others are many times more caffeinated. So it depends on the brand of energy drink. And in most cases, the label does not indicate the amount of caffeine a drink contains.
The second statement, that large doses of caffeine create health risks, is also correct – and how these highly-caffeinated energy drinks are promoted and consumed makes them drastically different from coffee or tea.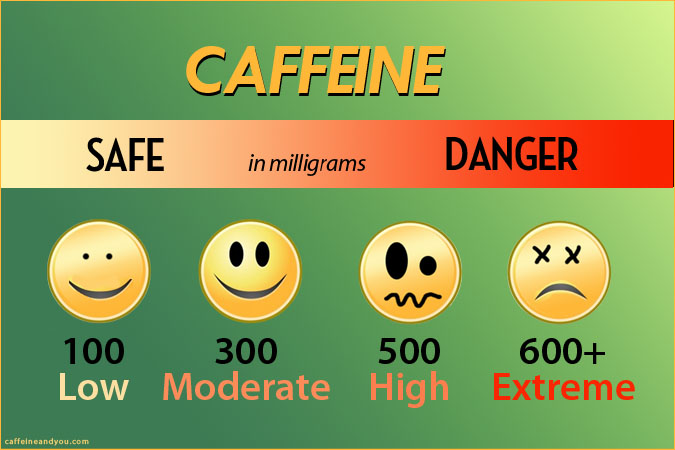 Bottom line:
If you want to consume caffeine safely, then you need to know how much caffeine you're consuming – whether it's in the form of an energy drink, energy shot, coffee, tea, or other substance.
Low to moderate doses of caffeine are considered safe for most people, and can enhance mental and physical performance. (An average cup of coffee contains about 100 mg. of caffeine.)
High doses of caffeine over-stimulate the body, and can trigger sleeplessness, tachycardia, nervousness, impaired decision making, and other reactions. Large amounts of caffeine are riskiest when ingested in a short amount of time, and consumed by people who are more sensitive to caffeine's effects – which includes pregnant women, children, teens, and people with certain health conditions or genetic sensitivity.
You'll find more details on caffeine's overall effects, and how different individuals react to caffeine, in Chapters 8 through 11 of Caffeine Basics.
Next: Find out what the American Beverage Association, an industry lobbying group, tells consumers about energy drinks.