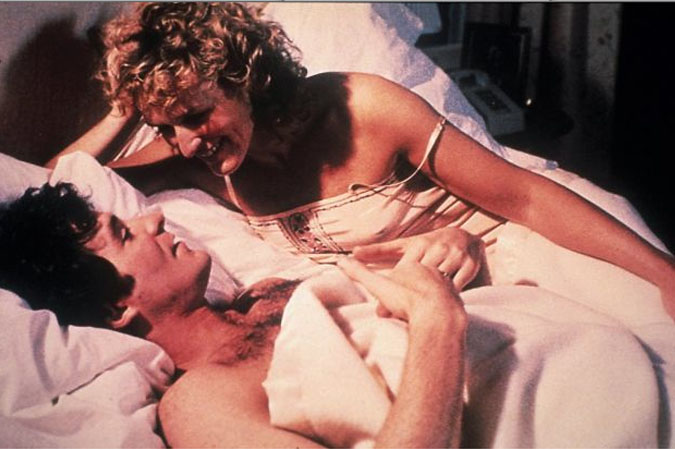 Caffeine's half-life is three times cocaine's. How long caffeine lasts also depends on your genes. 
In the classic movie The Big Chill, actress Glenn Close snorts cocaine, which she hasn't done in years. In the next scene, we see her sitting up in bed, wide-eyed, rambling, fidgety, and fully awake, while her husband sleeps soundly next to her. The next morning, he's peppy and ready for a run, while she's a wrung out rag of exhaustion.
Caffeine's Complicated Half-Life
For many people, caffeine keeps them awake as effectively as cocaine, especially when consumed late in the day. It takes hours for both drugs to wear off.
How long a drug stays in the body is measured by its half-life – the amount time it takes for half the substance to be eliminated from the system.
Cocaine's half-life is short, about 90 minutes. Caffeine's is about three times longer – from five to seven hours – but caffeine is a far less potent psychoactive drug. In either case, after the half-life moment is reached, the substance continues to churn in your system with diminishing impact, until completely eliminated. And whether you're a slow or fast metabolizer of caffeine is determined by your genes.
One gene in particular regulates caffeine, and goes by the formal name of CYP1A2. This gene comes in two versions (or alleles; in this case differentiated by a single nucleotide). It's like having a switch that is either turned on or off. And this tiny variation (switched on or off) makes you either a slow or fast metabolizer of caffeine: it regulates how efficiently your liver breaks down and flushes caffeine from your system.
Genetics play a role, but other factors also affect how quickly the liver breaks down and eliminates caffeine, and this varies from person to person. For instance, smokers burn through caffeine quickly (ever notice smokers drink lots of coffee?). Caffeine's half-life is 9-11 hours in pregnant women and 5-10 hours in women taking birth control pills. Liver function and certain medications also impact caffeine's half life, as does age. Caffeine's half-life can last as long as 30 hours in newborns.
Discover more about the complex world of caffeine in Caffeine Basics.